The boys and I had the chance to go to the
Scarborough Renaissance Festival
with some friends on Saturday. After talking with Mary last year about her trip, we decided that we needed to go together this year with all our boys. Lots of swashbuckling sword fights (among our kiddos), costumes ranging from simple to incredible (as well as plenty of people in street clothes like me!), games, interesting shops and characters, absolutely perfect weather--we had a great time!
Checking out the hammered dulcimer
We had just read about the Sirens in The Wanderings of Odysseus, so he thought it was cool that he knew the background behind the name of this ride!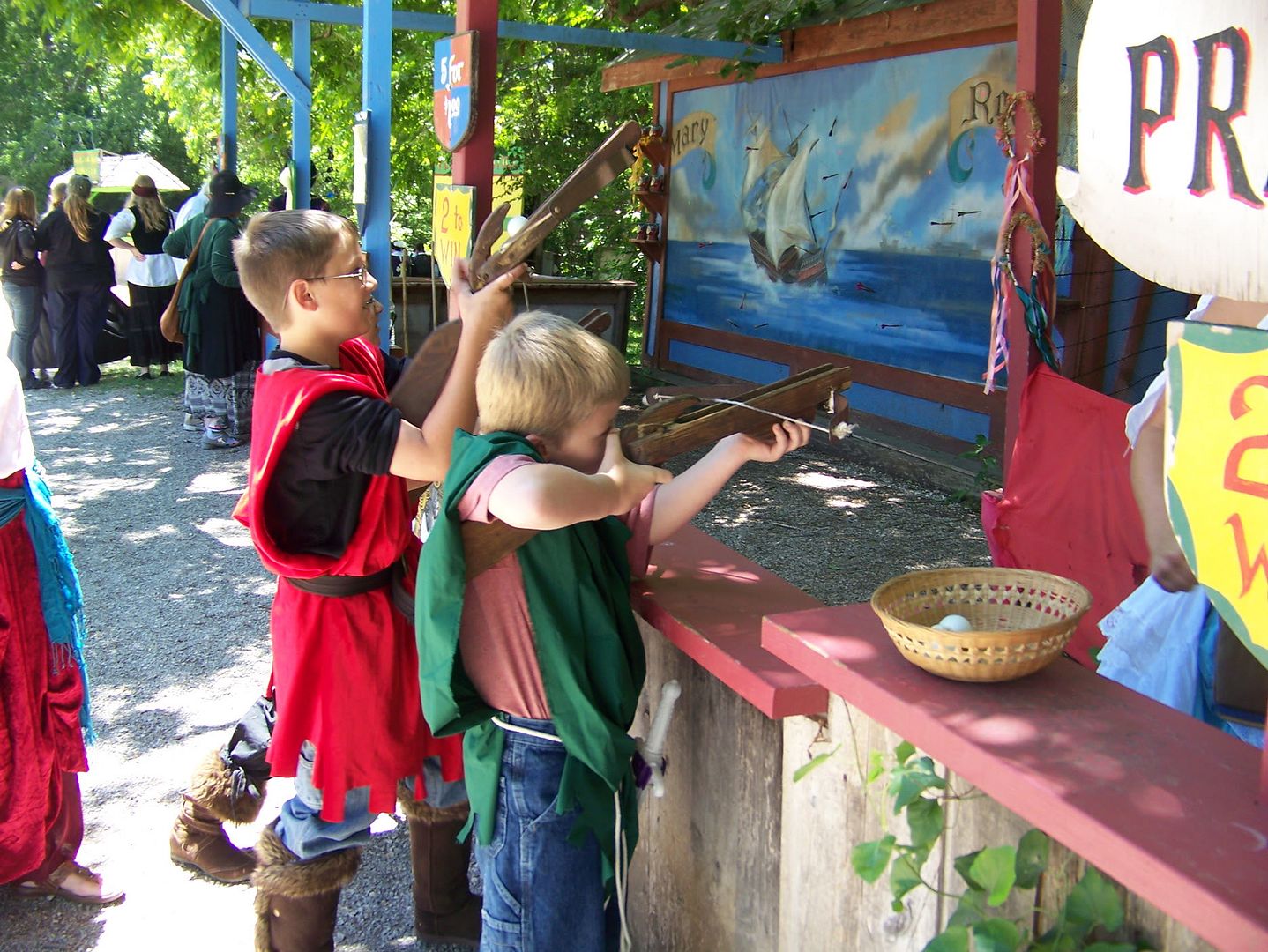 Trying out the crossbow. We were impressed with how reasonably priced the games were--much better than a fair or amusement park!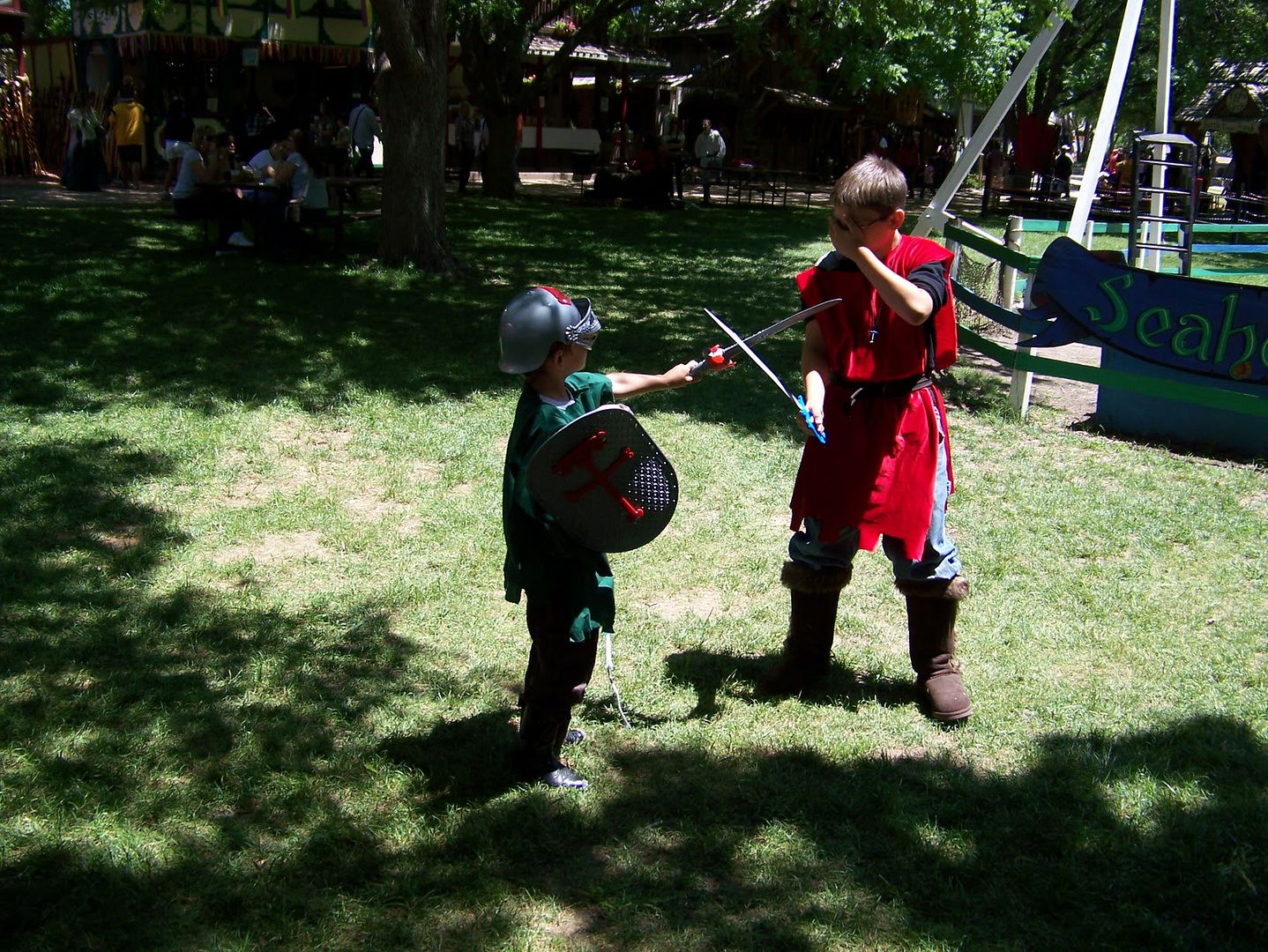 Brennan--small, but feisty! Of course, it didn't help Cooper and Chase that Brennan's and Connor's swords were sturdier than theirs!
A little special treatment for the little guys!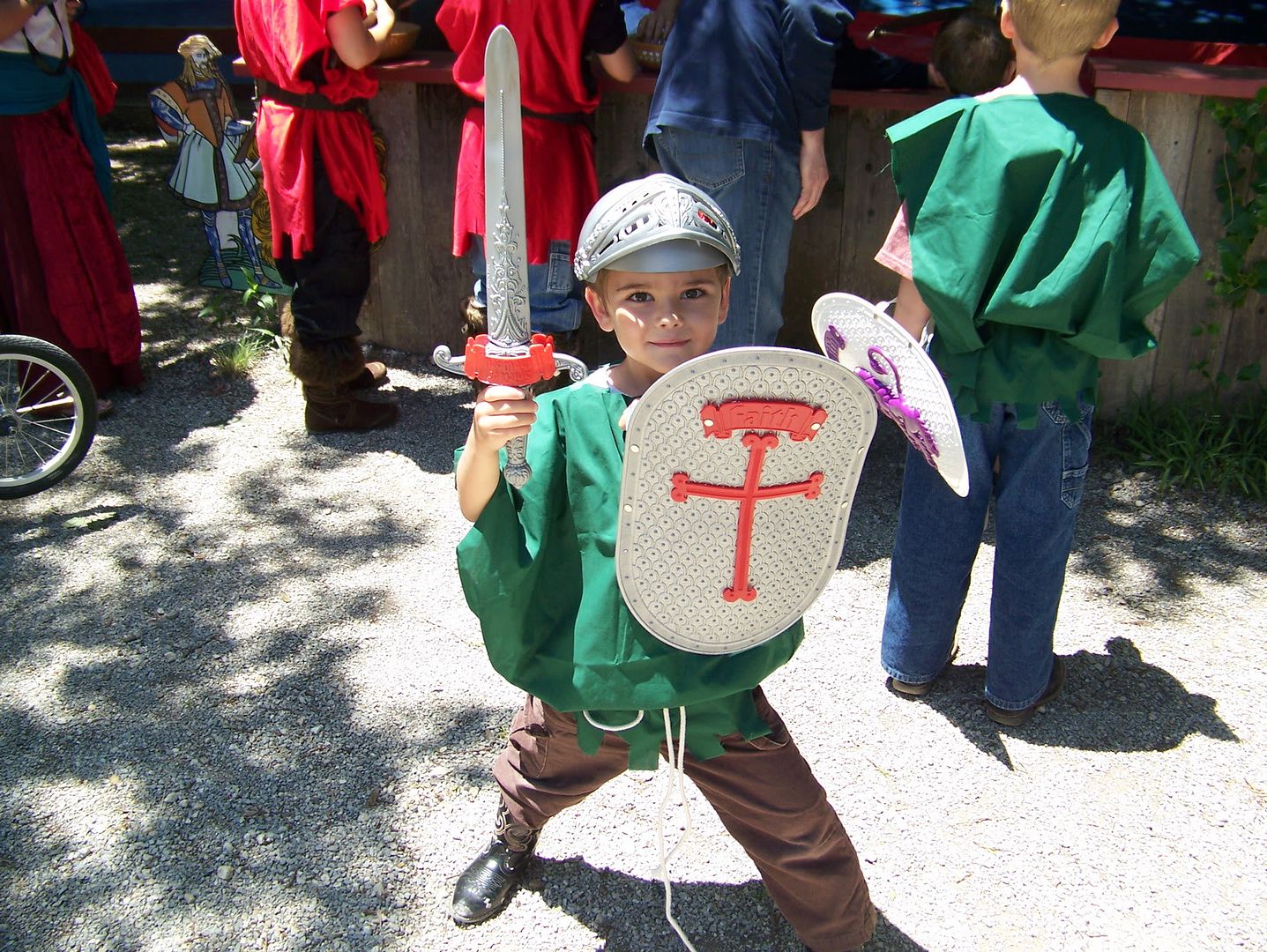 Ready to do battle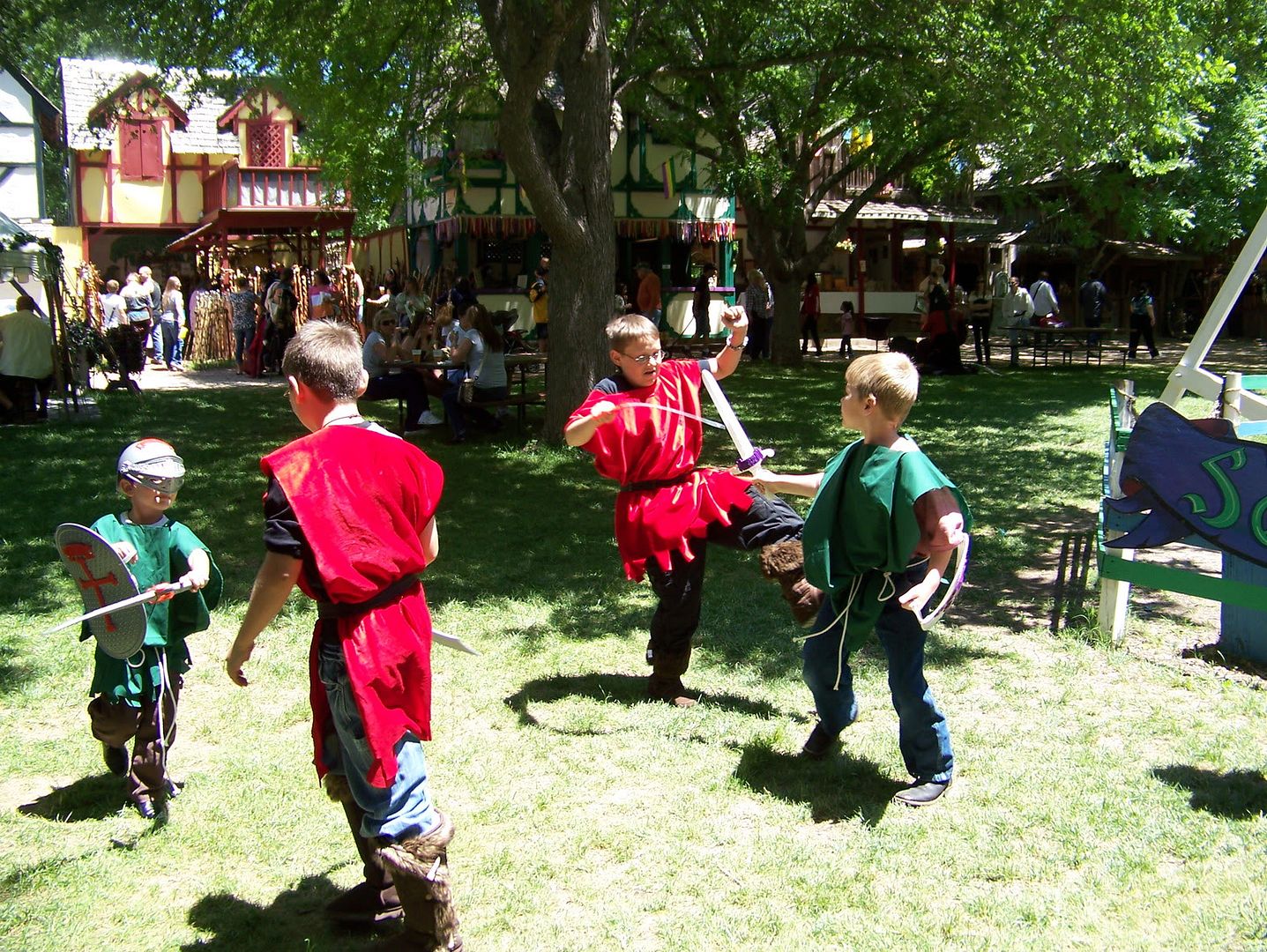 One of the many raging swordfights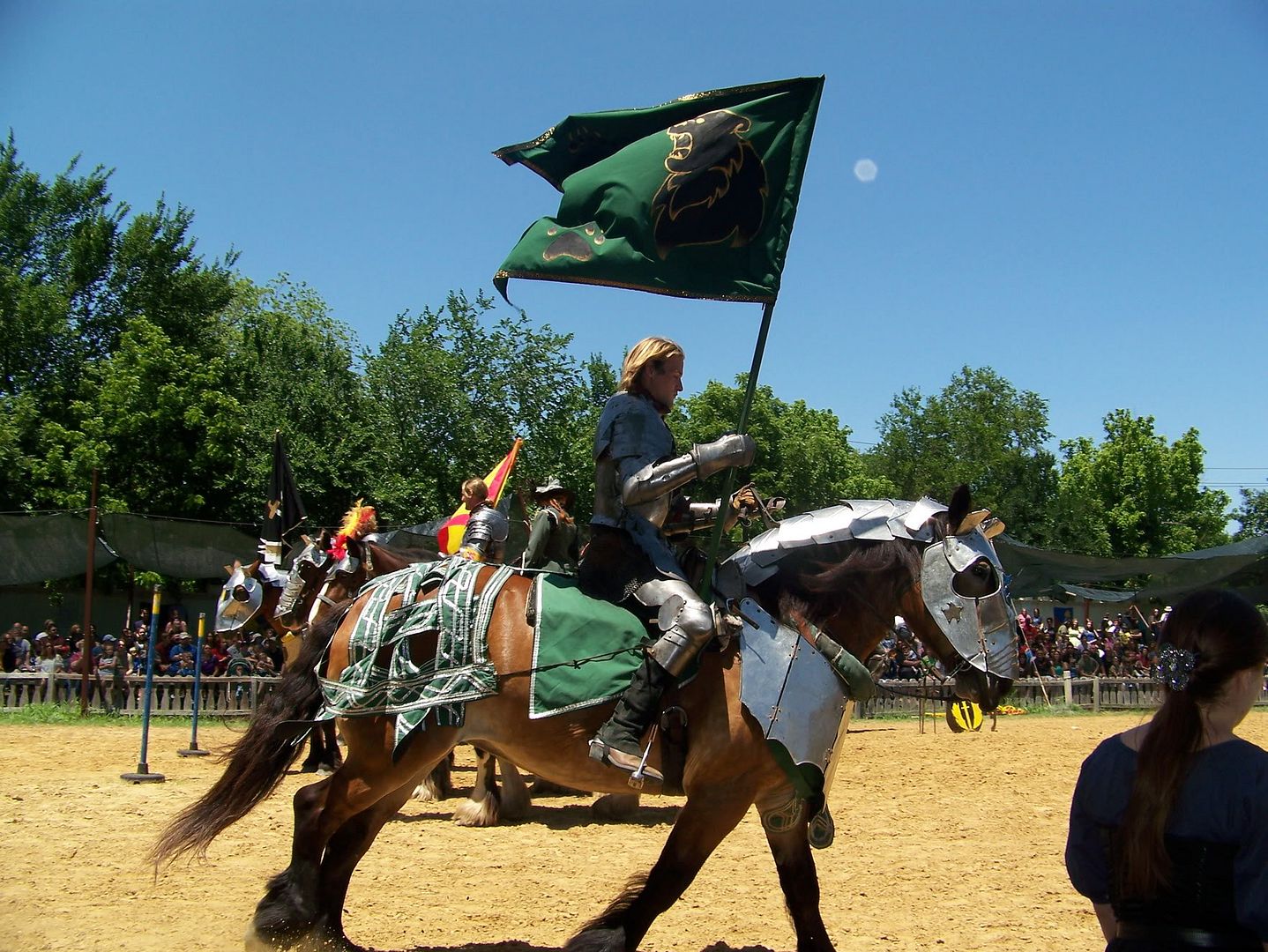 Sir Jacob, our champion in the joust. Even Brennan got into cheering for him, which surprised me. The bigger boys really got into it too!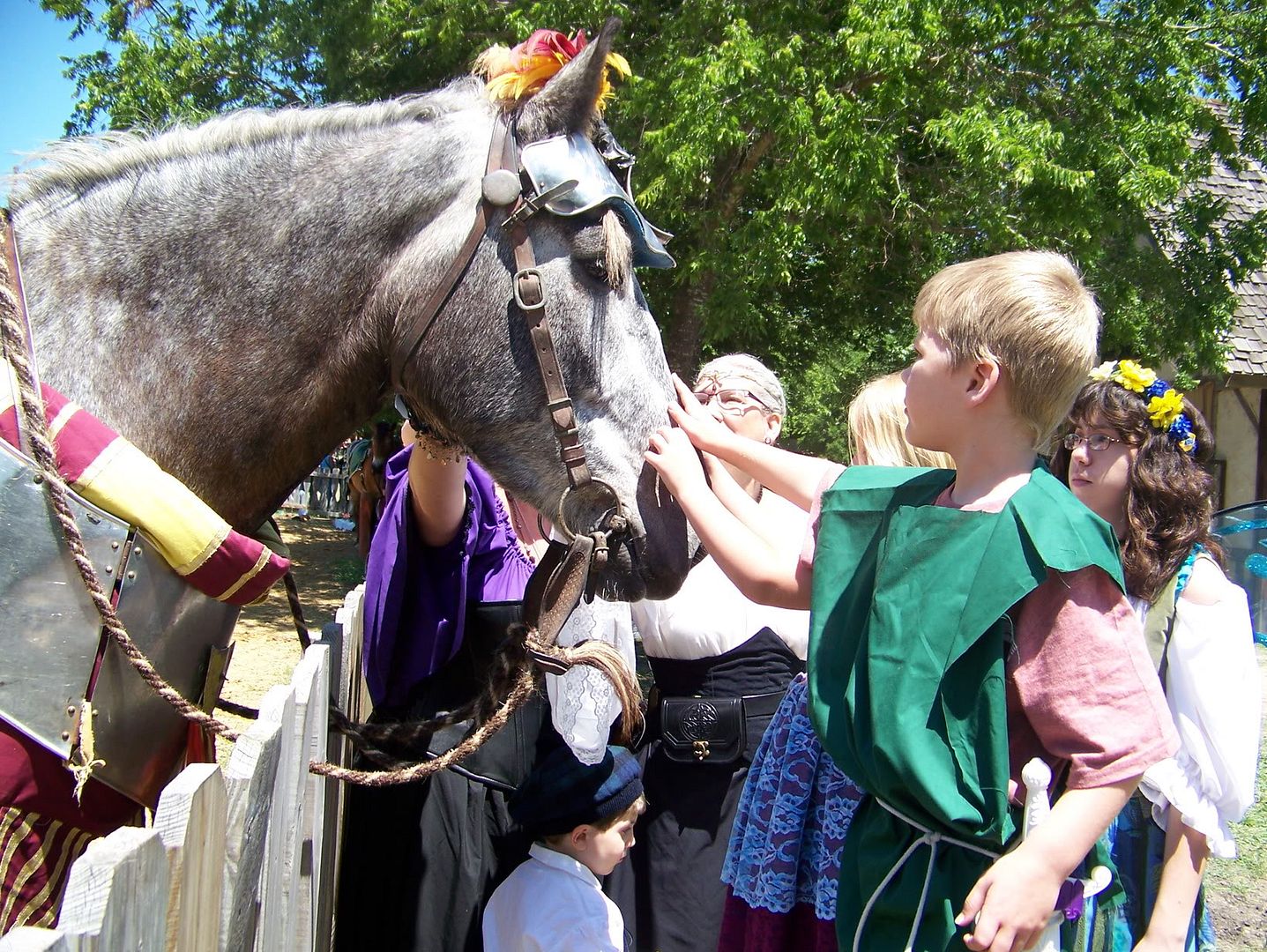 Our horse lover
Brennan and Chase (I think!)
Connor and Cooper
At it again
And everyone's down!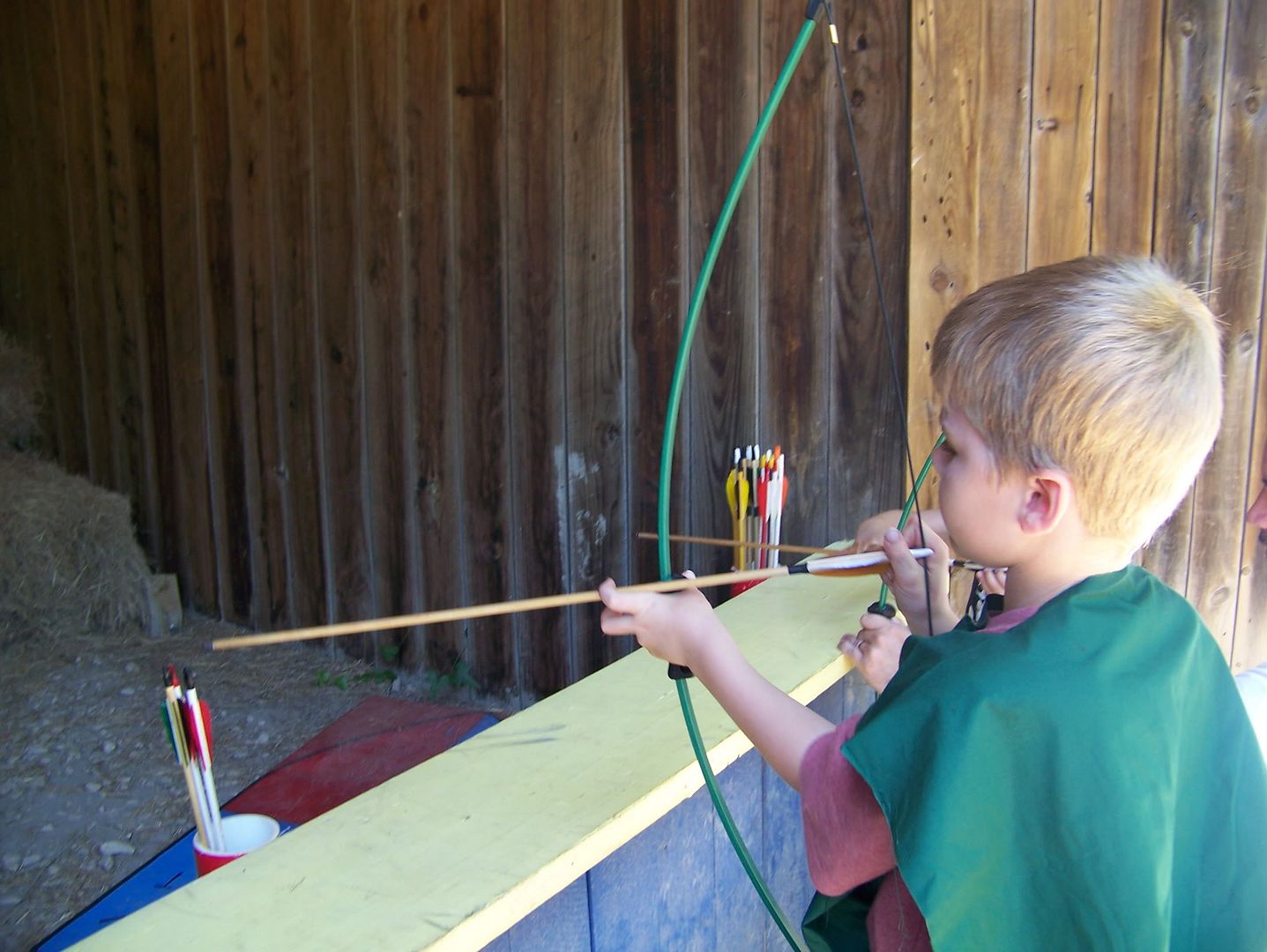 Probably Brennan and Connor's favorite activity--real bows and arrows at the archery booth.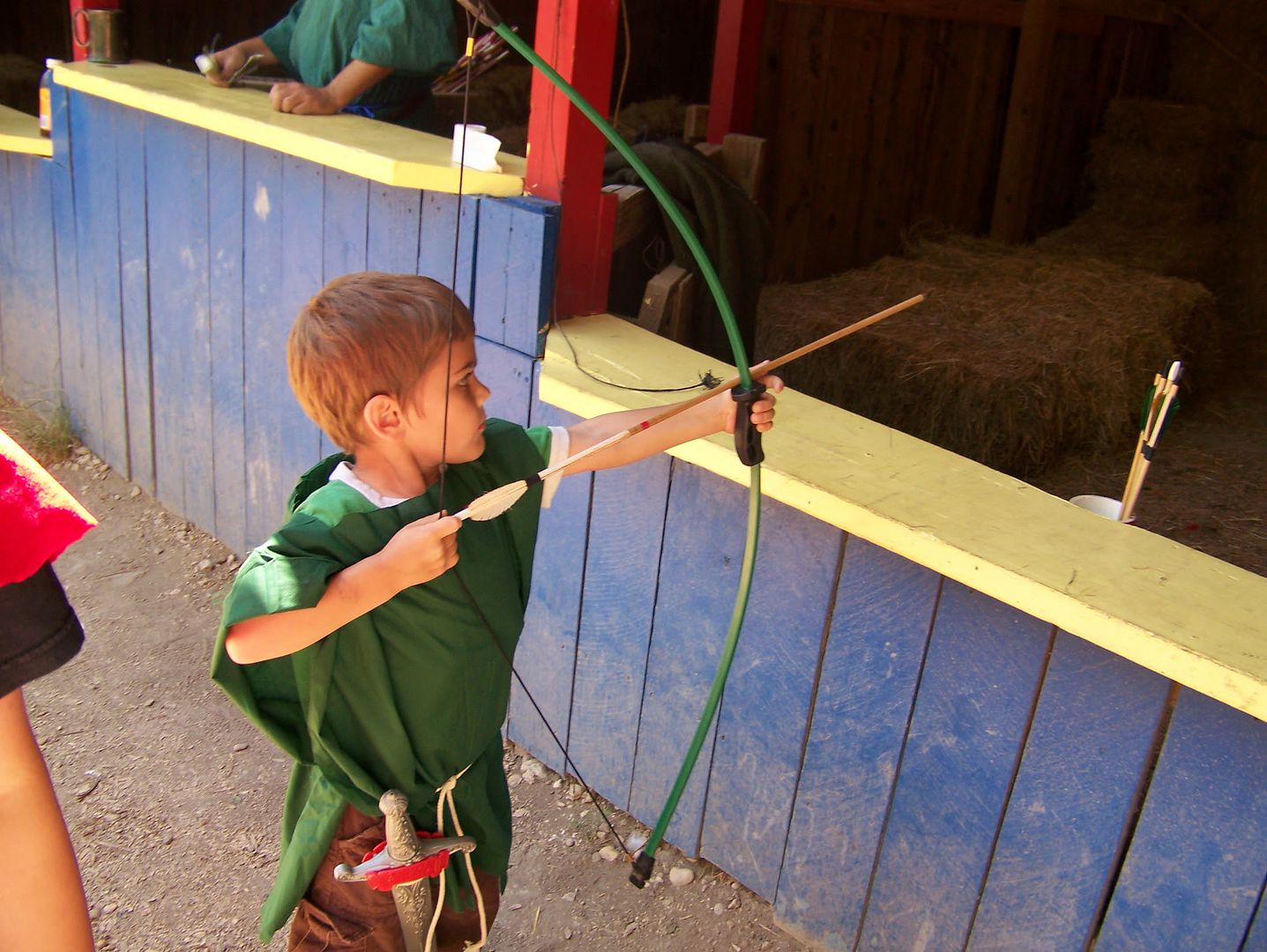 Brennan was a natural--he even hit the target several times! It helped that he was able to rest the handle of his bow on the wall in front of him, but even beyond that, he really handled the bow and arrows well.
They had a dubbing ceremony for boys and girls to become knights and ladies of the realm. We found out about it 30 minutes or so before the ceremony, so we hung around and got to be first in line.
Some of the costumes--waiting for the king to come for the dubbing ceremony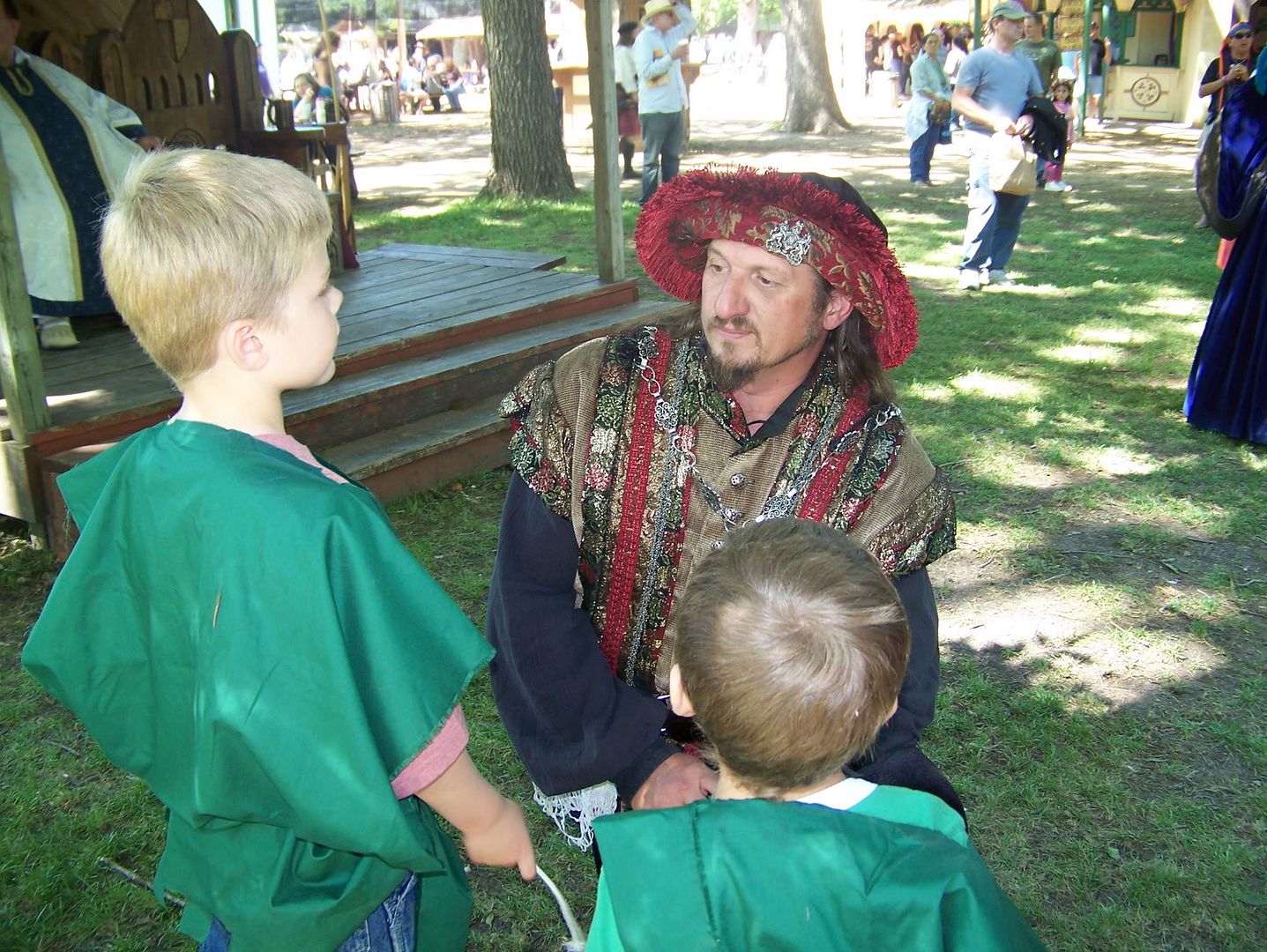 Prepping for the dubbing ceremony. I think he was playing the part of Walsingham--he talked for a few minutes with the boys to find out a bit about them to present them to King Henry.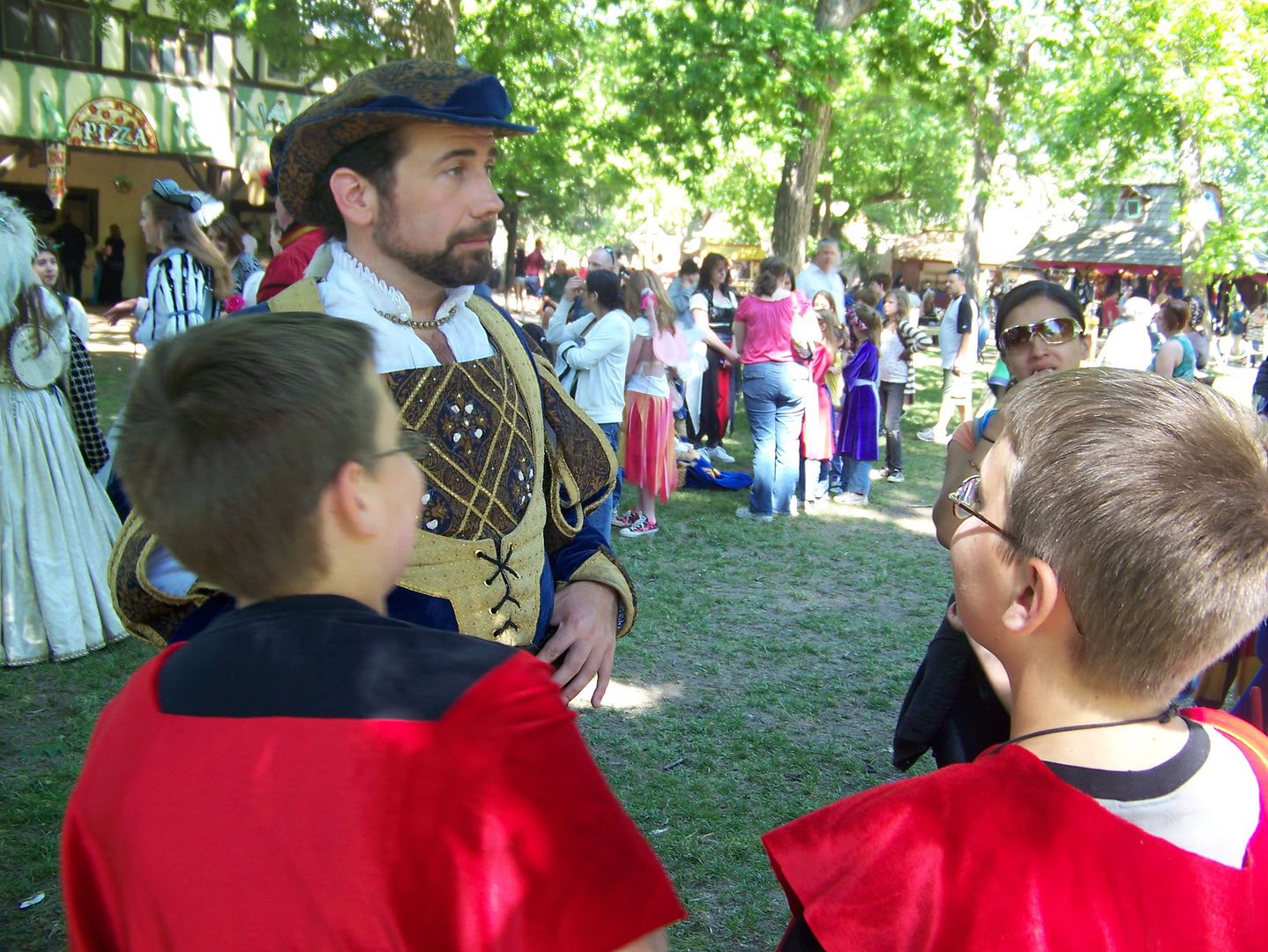 "George Boleyn" talking with Cooper and Chase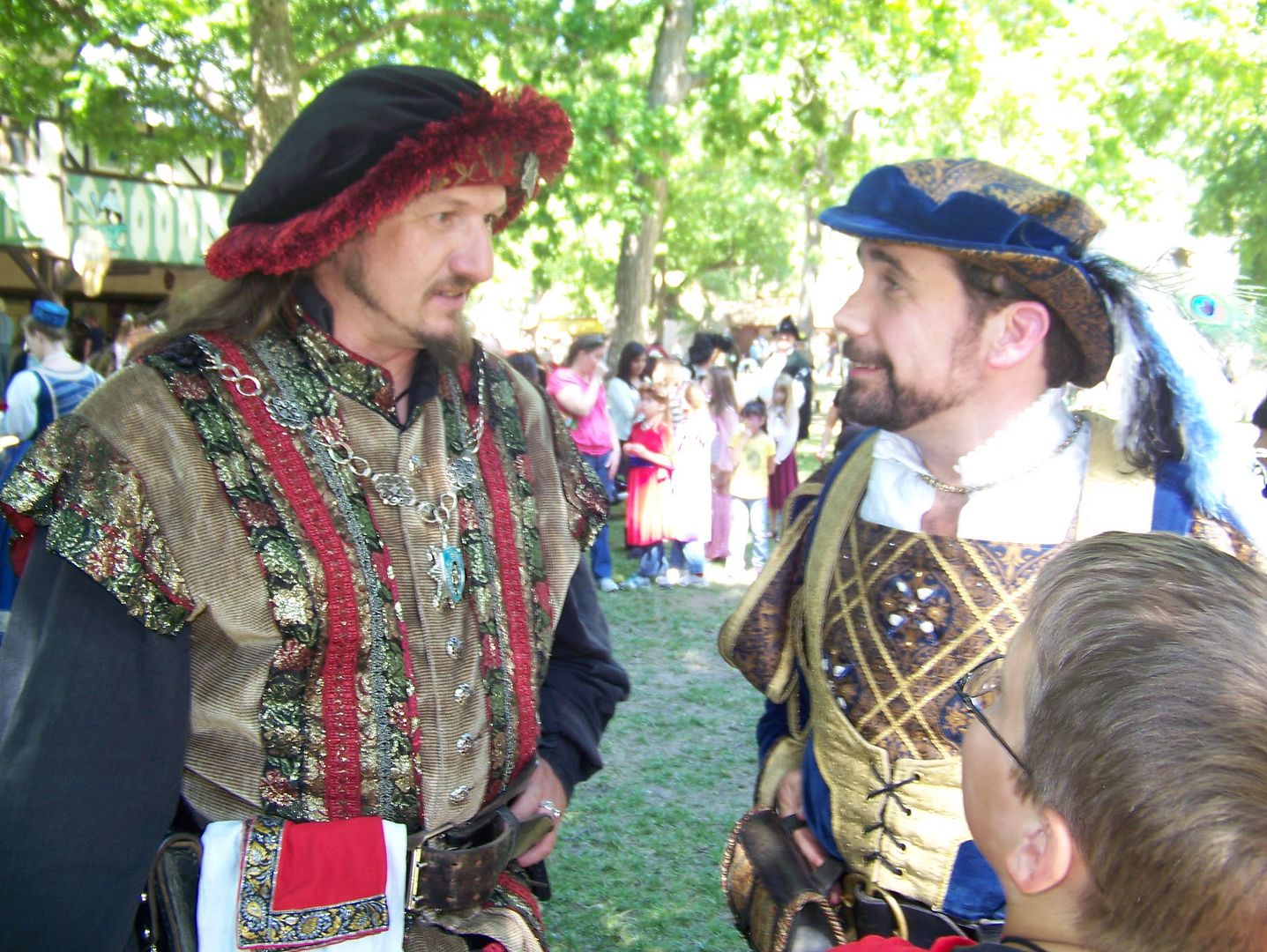 Connor and Brenna's dubbing ceremony with "King Henry the 8th" (and Anne Boleyn beside him!).
I was so impressed with how seriously the actors took this for the kids--they really made it something neat and special.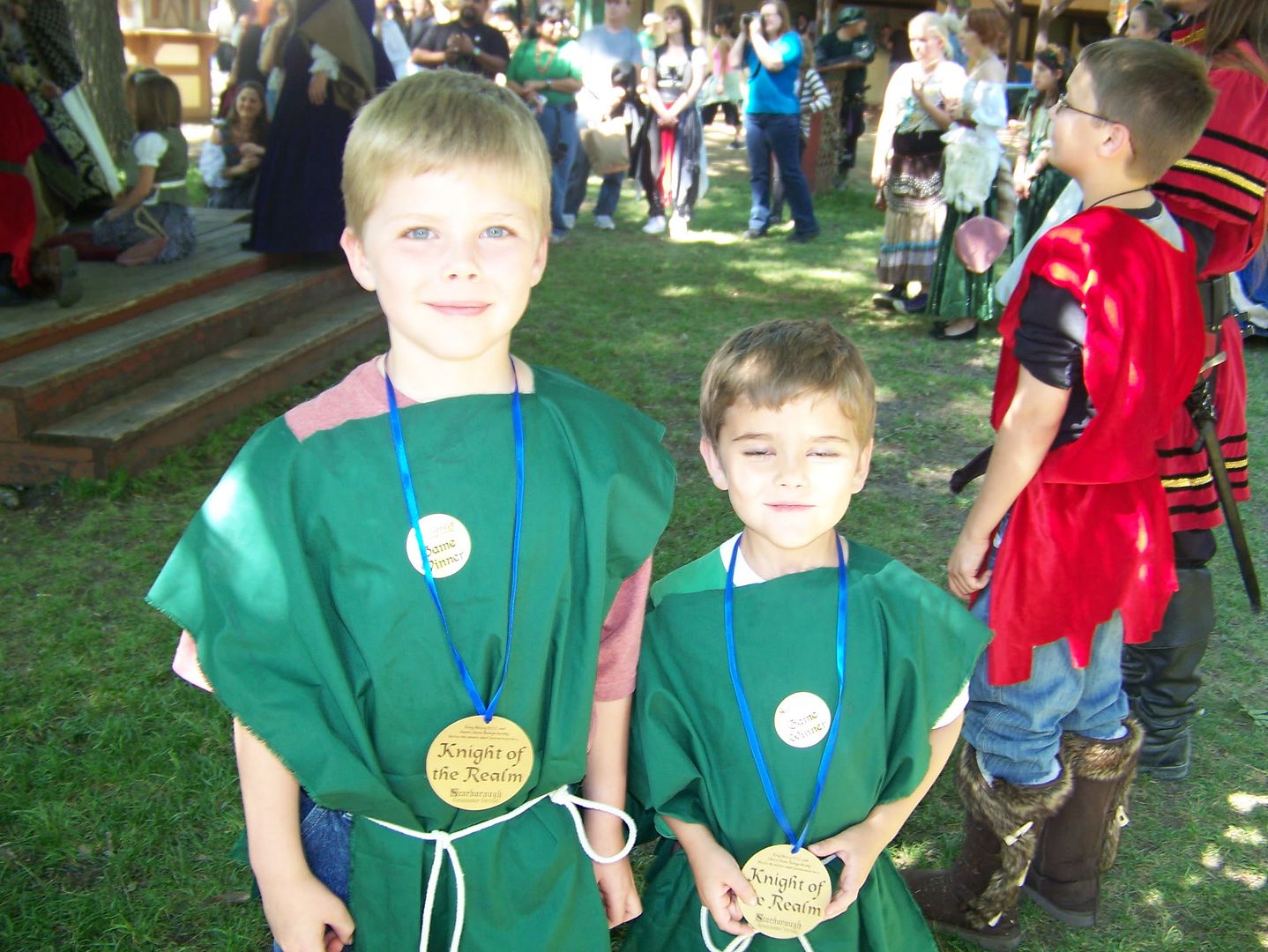 New knights of the realm Sir Connor and Sir Brennan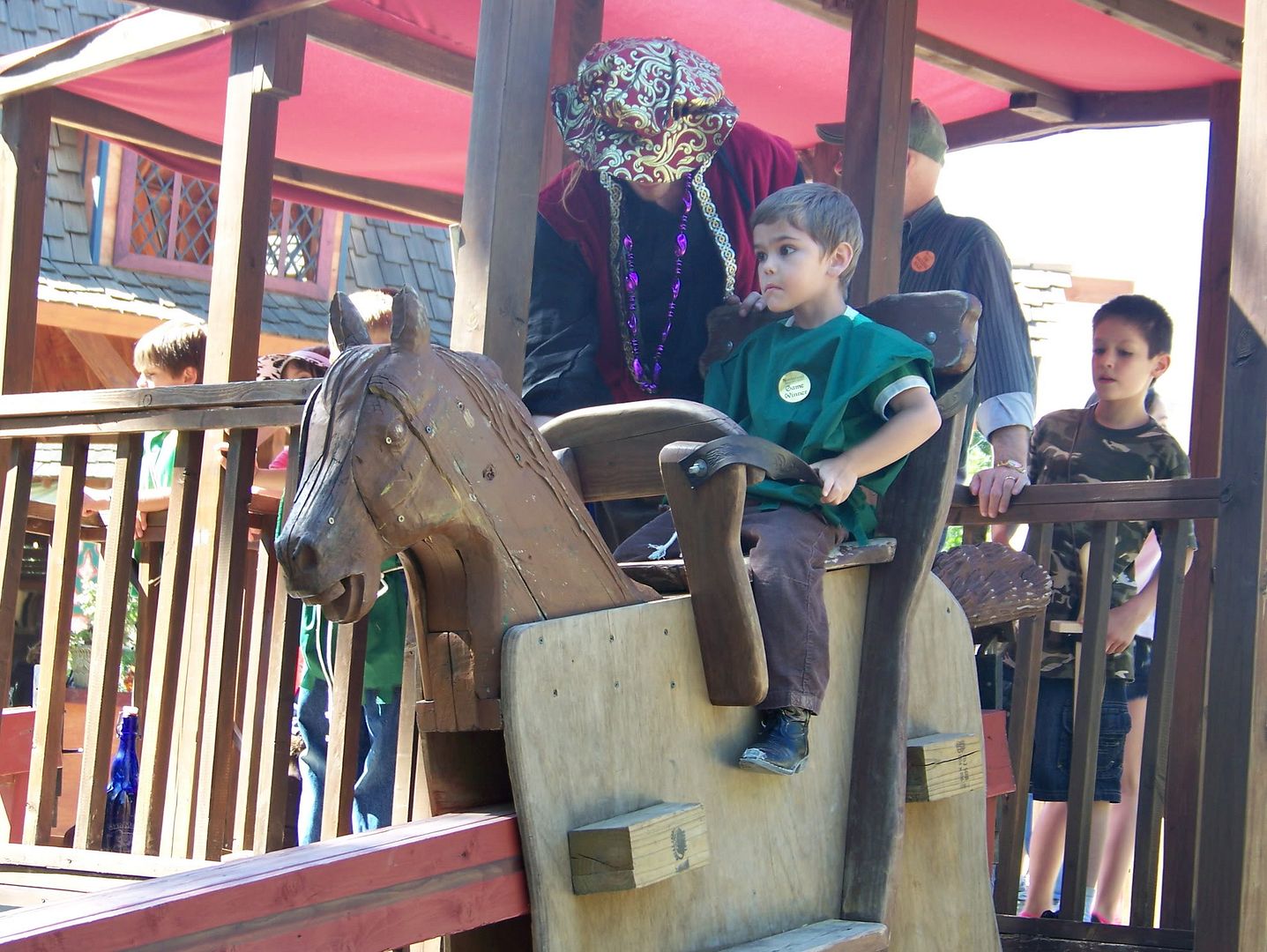 A jousting game. They slid down on the wooden horse and tried to catch a ring on their lances.
Connor's turn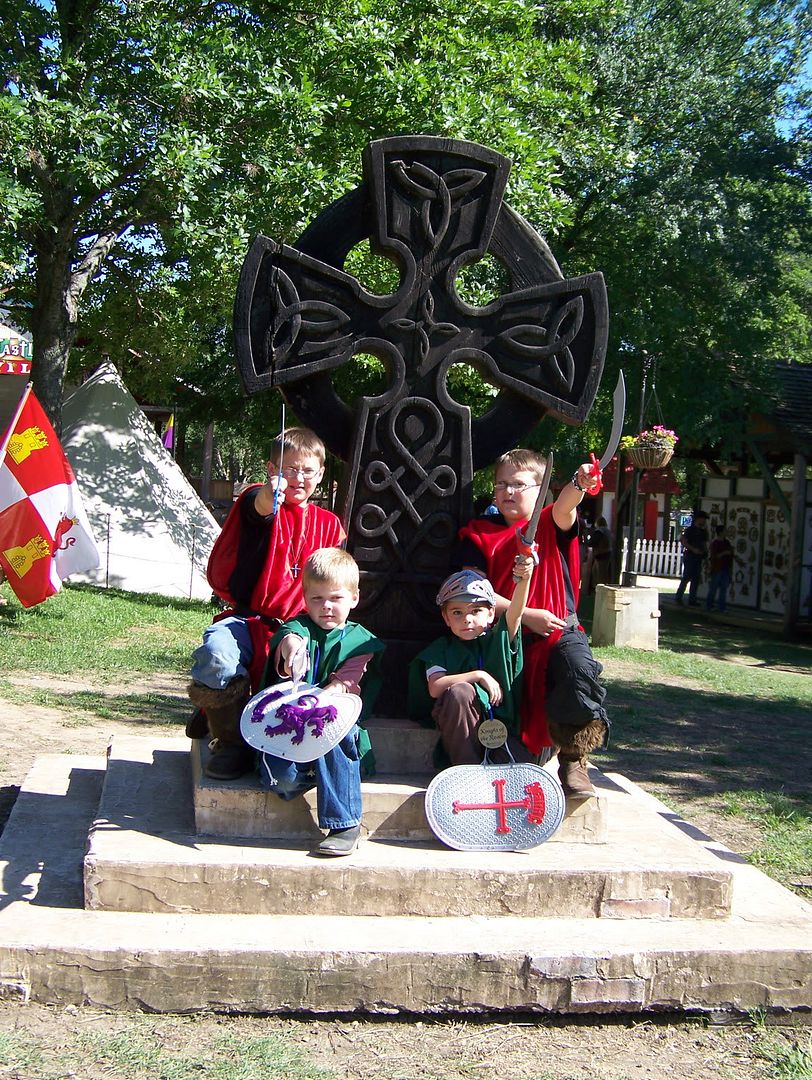 Fearless defenders of the realm!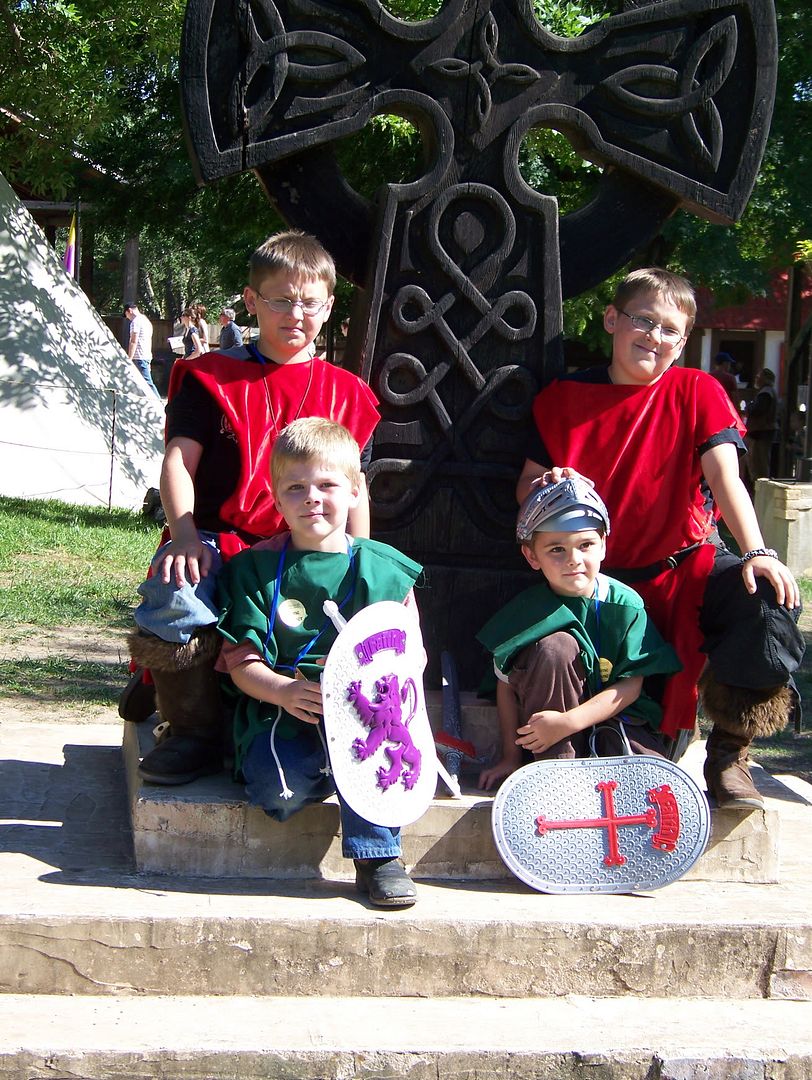 We had so much fun! It's definitely on our "gotta go again next year" list!